New paper is out: R. Ladwig, A. Appling, A. Delany, H. Dugan, Q. Gao, N. Lottig, J. Stachelek, P. Hanson, Long-term change in metabolism phenology in north temperate lakes, Limnology & Oceanography (2022). Check it out here.

Welcome, my name is Robert. I am a computational limnologist with a keen interest in aquatic ecosystem modeling, physical limnology, aquatic ecology and theory-guided data science. I am a co-founder and member of the organisational team for Hacking Limnology, which is a global community that each years hosts a venue with the aim to bring together a diverse array of aquatic scientists, who are all interested in data-intensive techniques.
I am a Postdoctoral Research Fellow at the Center for Limnology at the University of Wisconsin-Madison advised by Hilary Dugan and Paul Hanson working on simulating aquatic ecosystems using GLM-AED2. My research focuses on how physical and biogeochemical process can influence an aquatic ecosystem's biology and ecosystem function by taking advantage of cutting-edge data-intensive and computationally demanding techniques. My current research focuses on understanding the impact of drivers on long-term aquatic ecosystem dynamics, developing open-access scientific software and tools, and improving ecological modeling code and algorithms built on state-of-the-art Biological theory.
My current research interests in a nutshell:
lake phenology (i.e., stratification and ice dynamics, lake metabolism, phytoplankton succession):

long-term dissolved oxygen depletion and metabolism dynamics in lakes (metabolism phenology, anoxia in Lake Mendota, metalimnetic oxygen minimum)
investigating the impact of climate change on future lake mixing dynamics (Lake Tegel, Global ensemble analysis)
integrating stochastic processes into deterministic models, e.g. to improve simulations of phytoplankton bloom dynamics

sustainable water resources management:
aquatic ecosystem modeling: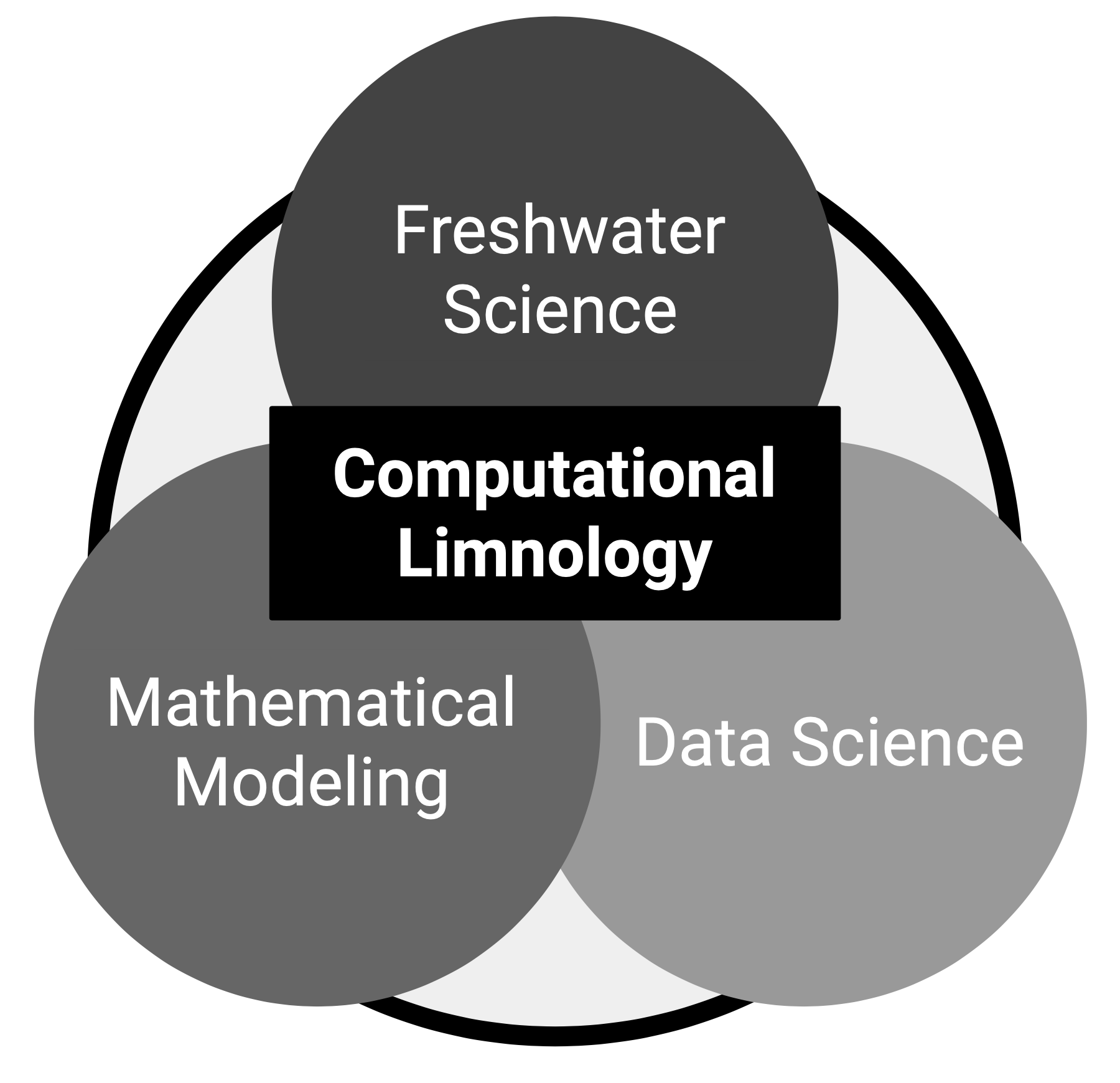 I did my PhD work at the Leibniz-Institute of Freshwater Ecology and Inland Fisheries (IGB) in Berlin, Germany, supervised by Michael Hupfer and Reinhard Hinkelmann. Here, I studied the impact of multiple stressors on urban lakes using field sampling, monitoring and numerical modeling (e.g. vertical 1D GLM-AED2, vertical 1D FLake, depth-averaged 2D open TELEMAC-MASCARET).
Here is an overview of some of my software projects:
Privacy
This site is hosted on Github and maintained by Robert Ladwig. For Github's privay policy, please visit Github Privacy Statement.